No Mask, No tubes, No Hassle.Finally a solution for obstructive sleep apnea (OSA) that is both comfortable and effective.
Why It Is Right For You:
✅ 96% Success Rate For Obstructive Sleep Apnea (OSA)
Rated as the most effective  solution for Obstructive Sleep Apnea (OSA) on the market.
✅ Comfort Fit
No mask, no tubes, nothing in your mouth or nose. SnoreStopper is the only anti-snore product that is both effective & comfortable to use.
✅ Instant Snore Relief
Engineered to provide instant snore relief - works from the very first night.
✅ Alleviate Relationship Problems
Solve any arguments with your spouse about snoring noise at night 
How Does The Device Work?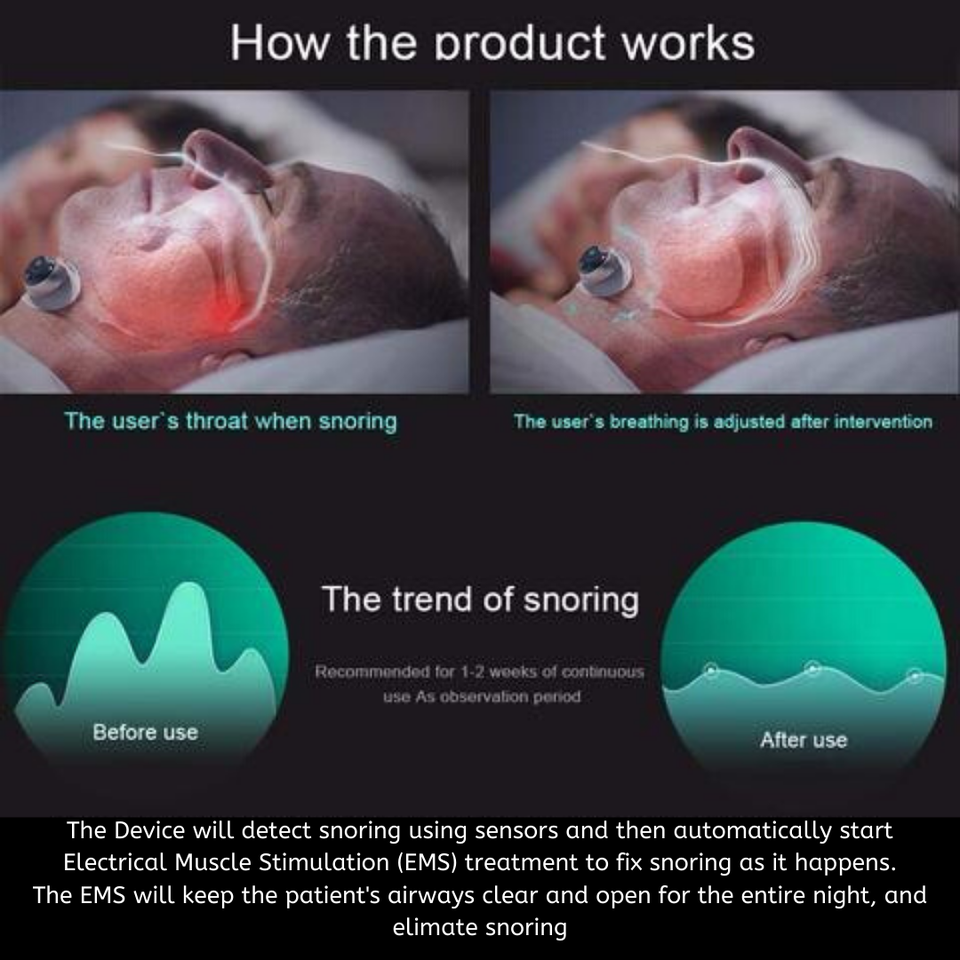 It uses EMS Technology
The device will automatically detect snoring during sleep using built-in sensors. The device will then use electrical muscle stimulation (EMS) to stimulate the throat muscles.
Snoring & sleep apnea is caused by collapsing of the airways during sleep.
This will keep the airways open throughout the whole night.
EMS is totally painless and proven by science.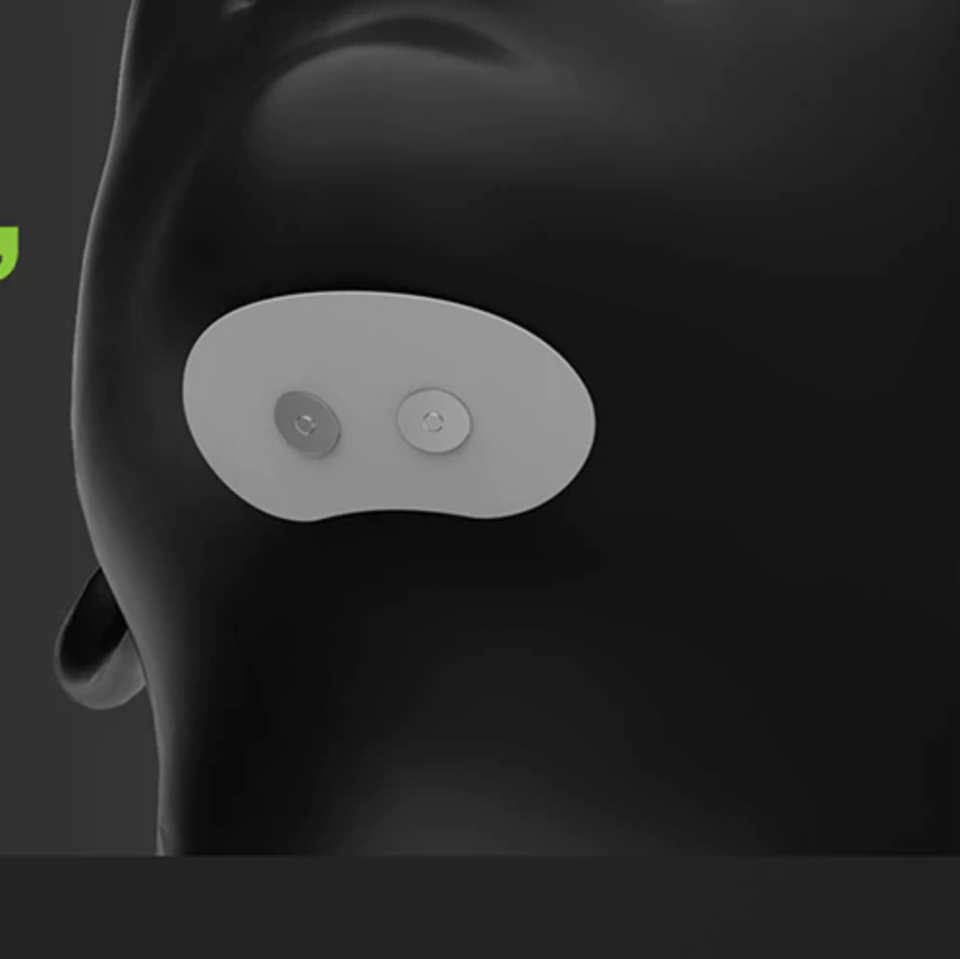 How Does The Device Stay On The Neck?
The device is attached to the neck using self-adhesive electrode pads. These are included in the box.
A single pad can be used night after night before needing replacement.
Replacement pads can be bought from as little as 1.50$ per pad.
Frequently Asked Questions
A: The device treats snoring and obstructive sleep apnea (OSA) by using electrical muscle stimulation (Or EMS) technology.

The device works for all types of snorers.

The device automatically detects snoring during sleep using smart sensors and then will stimulate the collapsed throat muscles so that they remain open & clear.

EMS is painless and proven by science.

A: Ten self-adhesive electrode pads are included in the box. These pads can be re-used a few times before the adhesive wears off, so a new one is not required every night.

Replacement pads can be bought from us for as little as 1$ USD per pad.

These self-adhesive pads allow you to sleep in any position while using the device - side and back sleepers are welcome!

The pads are also designed to be hypoallergenic, you should not experience any irritation or allergy from the pads.

 

A: The device has been tested and verified by a FCC report. The EMS and bluetooth technology within the device is 100% safe for human use.

A: The device is rechargeable and a charging station is included in the box. The device will last 15-20 hours on a single charge.

A: Yes, absolutely! We stand by the SnoreStopper and are sure it will help you with any snoring problems.

if you are not happy with the device or it's effectiveness you can return the product to us for a full refund.

Email at any time if you have any problems with your device - our helpful customer service team will be there to assist you.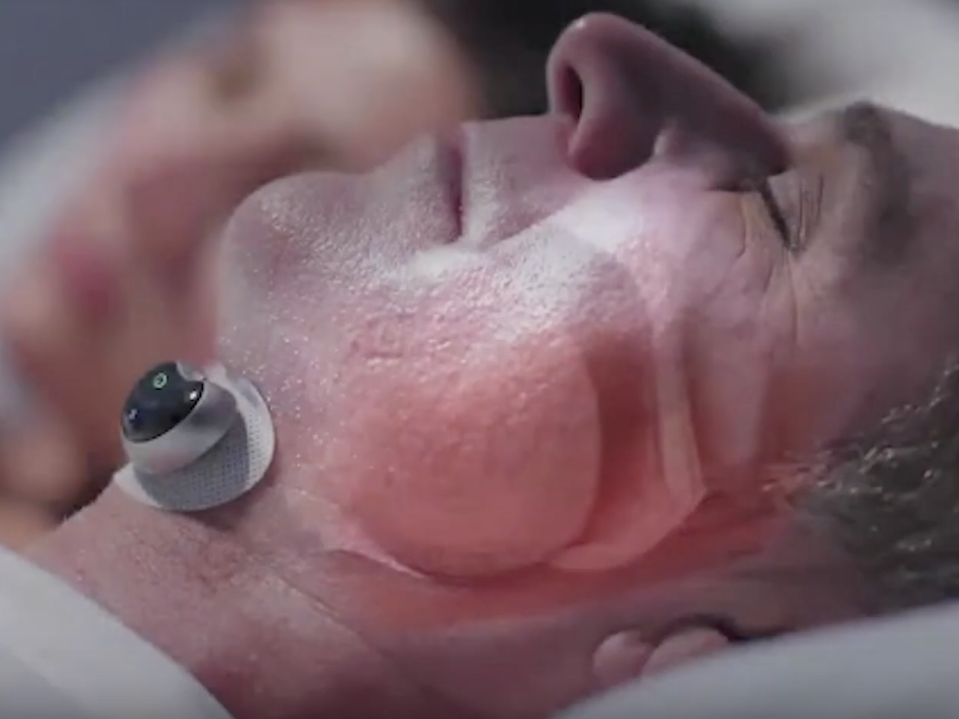 The only Comfortable and Effective Snoring Solution
CPAP machines are effective - but many customers complained of the oversized mask and annoying tubes, not to mention the sound of the fans. 
We listened and created a product that is barely noticeable during use, whilst preventing snoring all throughout the night.
Rechargeable 
It is rechargeable and each full battery charge lasts for multiple nights.